Alkor Technologies offers great coating opportunities for different optical components operating in UV, Visible or IR region.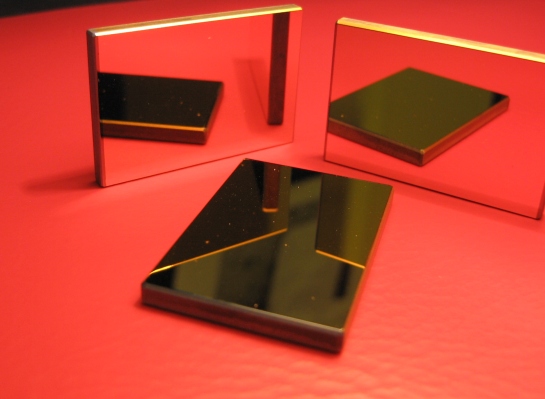 1. Single Layer Anti-Reflectance Coatings
2. Multilayer Anti-Reflectance Coatings
3. Multilayer Broad-Band Anti-Reflectance Coatings
4. Partial Reflective Coatings (Beamsplitters)
4.1. Dielectric Beam Splitter Coatings

4.2. Metal Broad-Band Beam Splitter Coatings
5. High Reflective Coatings (Mirror lenses)
5.1. Dielectric coatings

5.2. Metal Mirrors: Al, Protect-Al, Enhance-Al, Ag, Protect-Ag, Enhance-Ag, Au
6. Custom optical coatings and optical filters (narrow, broadband)
Our specialist will make coating according to your specification. We use the following materials:
- ZrО2, ТiO2, SiO2, Y203 and others;
- PbTe, GeTe, Sb2S3, ZnS, ZnSe, AsSe4, As2Se3 and others;
- МgF2, PbF2, BaF2, SrF2;
- Si and Ge.