Alkor Technologies produce custom made IR optical filters:
1.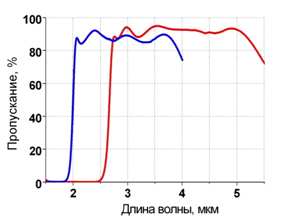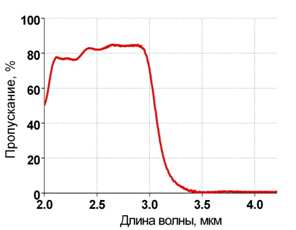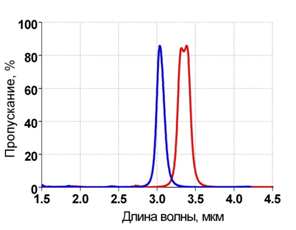 Narrow band filters for 3.06 and 3.4microns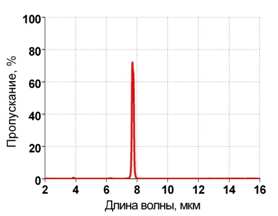 Narrow band filter for 7.73microns
Broadband filter on Si substrate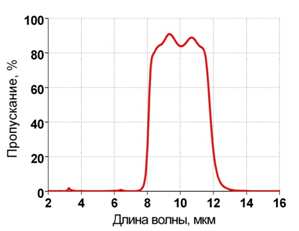 Broadband filter on Ge substrate
All transmission curves are given as examples. We make custom solution by your specifications. Transmission and refelection measured on IR Fourie spectrometer FSM1201.